Vehicle Graphics Carmarthen
Looking for affordable vehicle graphics Carmarthen, Pembrokeshire, Ceredigion or South Wales? Improve your commercial branding as vehicle livery or vehicle graphics is a great way of advertising your business locally on the move. From a single vehicle to an entire fleet, there is no doubt that professionally designed and applied vehicle graphics not only portray your company in a positive light, they are also one of the most effective forms of promotion.

With many years of experience in vehicle graphics service across Wales. We can transform any vehicle, including:
All in any color, design or pattern you think of. Imaginative and striking vehicle media not only has a vastly longer shelf life than paper-based advertising, but it is also has a much wider audience. On average a busy vehicle can be seen by up to 3000 people every hour.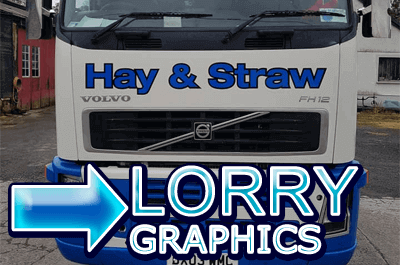 All of the vehicle graphics we offer are fully customised and tailored to suit our customers' needs. Whether you're in need of graphics to promote your business or as advertising for an event, then you can count on Action Graffix to create stand out vehicle graphics for you.
What are the benefits of vehicle graphics?
Many businesses and individuals choose to use vehicle graphics as they offer a visually appealing way of marketing. Some of the most benefits of using graphics on your vehicle are:
Cost-effective marketing method
Can be seen throughout your local area
Any information can be contained on them
Suitable for any type of vehicle
Small vehicle graphics for short term advertising
Can be seen by hundreds if not thousands on a daily basis
Helps to create brand awareness
If you need matching shop signs or leaflets and business cards etc then we do that as well.
Call us today on 07773503197 for vehicle graphics Carmarthen